Maintaining Payment Card Industry Data Security Standards (PCI-DSS) compliance protects your customers from fraud and theft by protecting their credit card information. Organizations who process cardholder data are required to "validate compliance," or perform formal evaluations, on an ongoing basis. Compliance validation is complex, and involves the evaluation of policies, procedures, and the network against official PCI guidelines.
Do You Qualify for a PCI Self-Assessment Questionnaire?
Small and medium-sized merchants are permitted to perform a self-assessment questionnaire (SAQ), in lieu of hiring a qualified external auditor to assess PCI compliance. While performing a PCI self-assessment can save money right now, it may not be an effective tool to mitigate risk at many organizations.
In this blog, you'll learn factors to consider before you make the decision to perform a PCI self-assessment. By learning whether you're a good candidate for a SAQ, you can make an informed decision about whether to hire a qualified security auditor.
7 Reasons Not to Rely on a PCI Compliance Self-Assessment
One thing we need to keep in mind right from the beginning, PCI compliance is not there to govern you, it exists to protect you. Being non-compliant does bring up problems with banks and card companies, and they will sometimes drop the hammer hard on non-compliance. But the standards are there to protect your company. Imagine the damage to your business if you suffer a data breach and were found negligent. Will anyone really want to do business with you moving forward?
Compliance is not just about passing a test. It's about protecting your customers and being a trustworthy company. Doing anything less, or cutting corners to save a buck, just isn't good business.
So let's talk about the reasons you may want to second-guess your decision to audit yourself in-house.
1. You May Fail to Perform Comprehensive Assessment
Communication breakdowns can occur during self-assessment when individuals fail to fully communicate with each department. Due to your own perceived familiarity with your company's systems and infrastructure, you may not be able to recognize risks that an outsider would see.
Security Analyst Mark Miner shared a case study of an organization who was storing unencrypted card data in a database, due to an internal failure to communicate between departments. Performing a self-assessment could fail to capture the entire "picture" of your environment. Your risks of incomplete assessment could be higher if your organization has quite a few informational silos or conflicting processes.
2. You May Fail to Fully Grasp Scope
When it comes to understanding the scope of PCI requirements at your organization, it's rarely a simple answer. Factors like a "flat network" or third party vendors can significantly complicate your ability to validate compliance. So can a number of other factors, such as a high volume of employees or customized network configurations. If you fail to assess scope, you risk failing to discover and address vulnerabilities during self-assessment.
3. Self-Assessment Can't Fix a Lack of Managerial Support
Many organizations struggle to mitigate risk, due to senior management teams who are not supportive of PCI-DSS initiatives. If your organization is performing self-assessment due to a lack of executive sponsorship, it could be a symptom of a larger problem.
It can be difficult to secure the funds to achieve PCI compliance or appropriate third-party guidance if executives are not supportive. If you're considering a self-assessment due to a lack of approved budget for a qualified assessor, it may be crucial to educate your leadership team on the business risks of non-compliance.
4. You May Not Know Where Data Lives
During self-assessment or preparation for a third-party assessment, it's relatively normal for internal experts to incorrectly map out internal data flows. All to often, unknown systems can host vulnerabilities that can result in non-compliance. This isn't always due to a lack of subject matter expertise. It can result from out-of-date internal documentation, communication issues, or any number of other factors.
Fully understanding where you data lives is critical to comprehensively validating compliance and reducing your risk.
5. Vulnerabilities Are Not Always Simple
In many cases of information security breaches, companies don't have a single vulnerability. More commonly, there is a complex system of failures. Breaches often begin with errors in human behavior and also encompass out-of-date firewall protection and poor password change policies. When multiple mistakes fall into line, you could suffer a data breach.
Creating effective "access control" and other technical safeguards to ensure PCI is highly complex. Best practices are changing rapidly, and the vast majority of organizations have complex network configurations that require frequent updates. An external auditor may be best qualified to assess your access control security and surrounding policies and documentation to identify potential large, complex, or interconnected vulnerabilities.
6. PCI Is a Moving Target
While assessment is typically required on an annual basis, every change to your network or hardware can move you further out of compliance. Self-assessment may not take into account recent changes in the network or recent adjustments to the PCI-DSS guidelines. A qualified assessor has the knowledge necessary to apply the latest requirements and best practices of PCI and make recommendations on how to stay in compliance year-round.
7. Incorrect Self-Assessment Is a Risk
If your organization is found to have performed incorrect PCI self-assessment, you could face enormous repercussions. If a data breach occurs and your PCI compliance is called into question, PCI Compliance Guide writes it would be taken "very seriously."
While few organizations would ever dream of deliberately falsifying information on a self-assessment, mistakes can happen. It's important to consider whether you have the expertise and objectivity necessary to avoid any false answers on a self-assessment.
Sometimes You Need Professional Help
Not every small and mid-sized organization that qualifies for PCI-DSS self-assessment is truly a good candidate for this approach. Determining whether your company is best served by a self-assessment questionnaire or a third-party qualified assessor ultimately depends on the complexity of your business, your internal talent, the complexity of your network, and a host of other factors.
To mitigate the risk of data-breach or being found noncompliant, organizations should weigh the benefits and risks of self-assessment versus an external, expert PCI auditor.
To learn more about Cimcor's file integrity monitoring solutions for PCI-DSS compliance, click here.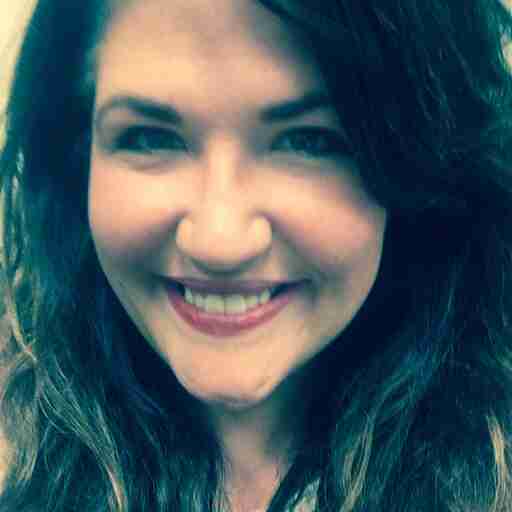 Since 1999, Jacqueline has written for corporate communications, MarCom agencies, higher education, and worked within the pharmacy, steel and retail industries. Since joining the tech industry, she has found her "home".